A destination wedding can provide a memorable, picturesque setting to celebrate your union. An exotic location elevates the entire experience from sun-drenched beaches to historic castles. Couples can extend the celebration by combining the wedding and honeymoon in one place with their closest family and friends.
However, meticulous planning is crucial for a smooth destination wedding. There are logistical challenges, cultural differences, language barriers, and many details to coordinate remotely. Finding the right balance is key – embrace the uniqueness of the location while infusing your style.
The process may seem daunting initially. But with thorough research, clear communication, and perhaps a wedding planner's help, you can bring this grand vision to life. Rely on local vendors to incorporate the destination's flair. Most importantly, focus on creating unforgettable memories and experiences.
A well-planned destination wedding balances the charm of the exotic locale with the couple's preferences. With care and support, you can have your dream wedding in paradise – an incredible celebration reflecting your love story.
Selecting the Perfect Destination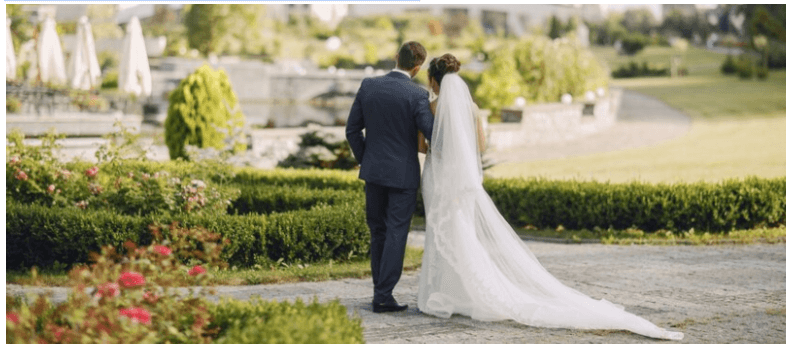 When planning a destination wedding, selecting the perfect location is paramount. It sets the tone for your entire event and is the backdrop to your cherished memories. Consider factors such as the climate, scenery, accessibility, and local amenities when deciding. Think about what kind of backdrop you want for your wedding photos and if you prefer a beachside ceremony or a historical landmark as your venue.
Researching and visiting potential venues is a crucial step in the selection process. Utilize online resources, social media, and wedding forums to gather information and see pictures of different locations. However, nothing beats the first-hand experience of visiting the destination. Schedule tours of potential venues and use the opportunity to meet with local vendors and suppliers. This will help you get a feel for the place and determine if it aligns with your vision for your special day.
When visiting venues, pay attention to the details. Consider the size, amenities, and proximity to accommodations for your guests. Ask for references from couples who have previously wed there and inquire about any restrictions or requirements specific to the location. Selecting the perfect destination requires time and thorough research, but with the right approach, you'll find a location that perfectly encapsulates your dream wedding.
Choosing the Right Wedding Flowers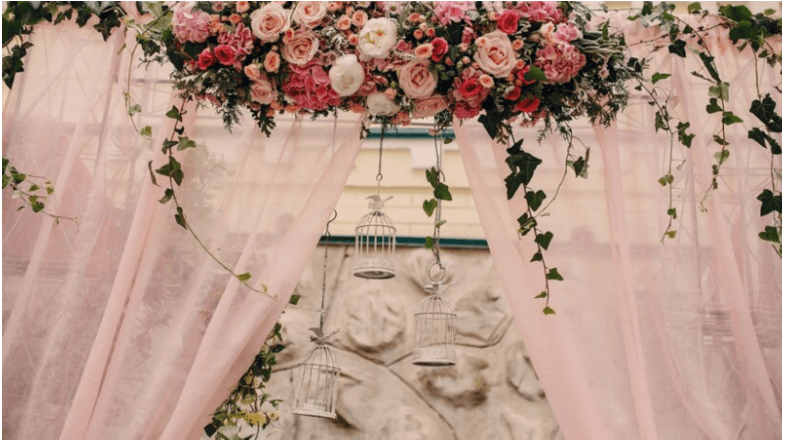 When planning a destination wedding, the flowers you choose play a pivotal role in enhancing the beauty and ambiance of your special day. It's essential to select blooms that seamlessly complement both your wedding's theme and the destination itself. For instance, if you're saying 'I do' on a tropical beach, think of lush, vibrant blooms that echo the locale's natural beauty. Conversely, a countryside vineyard might call for rustic, earth-toned arrangements.
Working with local florists can be a fantastic way to ensure your floral arrangements align with the regional aesthetic and are fresh on the day. They'll have insights into what's seasonally available and can suggest flowers that thrive in that particular environment.
If you have a specific vision or a particular type of bloom, Poppy Flowers can help craft a floral proposal tailored to your needs. For those considering transporting flowers from their home location, it's crucial to understand any restrictions or special care needed during transit to keep them at their best. Whichever path you choose, make sure every petal perfectly matches your dream destination wedding.
Budget Planning
When it comes to planning a destination wedding, budget planning is a crucial step that cannot be overlooked. It's essential to estimate your costs accurately and create a comprehensive budget that encompasses all aspects of your big day. Start by listing out all the major expenses, such as venue rental, catering, photography, and accommodation. Don't forget to account for the smaller details like decorations, entertainment, and any additional services you may require. This will give you a clearer picture of the overall cost and help you make informed decisions to stay within budget.
However, while creating your budget, it's important to be mindful of the hidden expenses that can often catch couples off guard. These can include transportation costs, vendor travel fees, and potential currency exchange rates if you're getting married abroad. Additionally, consider any cultural or regional price differences that might affect your budget. Being aware of these hidden expenses and factoring them into your budget will ensure that you are fully prepared and can avoid any unwanted financial surprises as you plan your dream destination wedding.
Understanding Local Regulations and Requirements
Understanding local regulations and requirements is crucial to planning a destination wedding. Being well-informed about the legalities and customs of your chosen location can save you from potential hurdles and ensure a smooth wedding planning process. It's important to research and understand the marriage laws of the destination, as they can vary significantly from your home country. Consider contacting a local wedding planner or legal advisor familiar with the requirements who can guide you through the necessary steps.
Navigating through local marriage laws and regulations may seem daunting, but with proper planning and due diligence, it can be a manageable task. Contact the local embassy or consulate to gather information on the necessary documents and procedures. Ensure ample time to obtain any required visas, permits, or other paperwork. It's also good to familiarize yourself with local customs and traditions to ensure your wedding is respectful and culturally appropriate. By being prepared and informed, you can enjoy a stress-free destination wedding experience.
Managing Logistics
When planning a destination wedding, managing logistics is a crucial aspect of ensuring everything runs smoothly on your special day. Considerations for travel and accommodation should be at the top of your list. Research and book your travel arrangements well in advance, keeping in mind the best time to fly and any potential travel restrictions. 
Look for accommodations that are not only comfortable but also conveniently located near your wedding venue. This will not only make things easier for you but also your guests.
Coordinating with local vendors and suppliers is another essential aspect of managing logistics. Make sure to do thorough research and read reviews before finalizing any contracts. If possible, plan a visit to meet with potential vendors in person and discuss your expectations. Keep in mind any language barriers or cultural differences that may arise, and have a clear communication plan in place. By being organized and proactive, you can ensure your destination wedding is a memorable and stress-free experience.
Incorporating Local Culture and Traditions
Embracing the local culture and traditions of your destination wedding location can add a unique and memorable touch to your special day. Consider incorporating local customs, music, and dance into your ceremony or reception. This creates a vibrant and authentic atmosphere and pays homage to the location that plays host to your celebration. Researching and incorporating traditional wedding customs of the destination can also add a meaningful dimension to your ceremony.
Local artisans and vendors are your best resource when bringing these ideas to life. Contact local wedding planners or research online to find vendors specializing in traditional crafts, music, or dance. They can provide valuable insights into local customs and help you seamlessly integrate them into your wedding. 
Don't hesitate to ask for references or samples of their work to ensure they align with your vision for the day. By thoughtfully incorporating local culture and traditions, you're sure to create a wedding experience that is uniquely yours and unforgettable for all in attendance.
Guest List and Invitations
Crafting the perfect guest list for a destination wedding can be a delicate balancing act. It's essential to consider the location's capacity and the budget, as these factors might limit the number of guests you can invite. Start by making a list of close family and friends who are significant to you and your partner, ensuring they receive an invitation to your special day. Remember, destination weddings often result in a smaller guest list due to travel and accommodation costs, so prioritize the people who play a crucial role in your lives.
Once you have your guest list finalized, it's time to send out the invitations. For a destination wedding, it's crucial to provide guests with all the necessary information well in advance. This includes the exact location, date, and time of the wedding, as well as details on accommodation options, transportation, and any planned group activities. Consider creating a wedding website where guests can find all this information in one place, making it easier for them to plan their trip and ensuring they have a smooth and enjoyable experience celebrating your love in a beautiful destination.
Conclusion
In conclusion, planning a destination wedding requires careful consideration of the location, local regulations, logistics, and cultural elements to ensure a successful and memorable event. Remember to choose a destination that resonates with you and your partner, research and comply with local marriage laws, manage travel and accommodation logistics, and incorporate local customs and traditions to add a unique touch to your wedding.
Embrace the unique opportunities and challenges that come with a destination wedding. It is an opportunity to celebrate your love in a beautiful and meaningful setting, surrounded by the people who matter most to you. So, take a deep breath, dive into the planning process, and look forward to the unforgettable experience that awaits you. With the right preparation and mindset, your destination wedding will be everything you've dreamed of.