These days, couples don't have to feel obligated to host weddings with 300 or more guests, extravagant buffet displays or a live band. Today, weddings come in all sizes, locations and guest counts. Not only is cost a huge factor, but today's couples have learned that what matters most about weddings is the people you share it with, not how much you spent or whether your wedding had better food than your cousin's. Many couples are choosing to forgo weddings altogether, instead having their wedding at the local courthouse. If you're considering a courthouse wedding, here are some tips to plan the best one for you and your partner!
Learn Where to Save Money
One of the biggest benefits of a courthouse wedding is saving money. But, many couples choose to still have a reception after their courthouse ceremony. Regardless of how you choose to celebrate your nuptials, try to focus on different ways you can save money. 
One of the biggest ways you can save some funds is by ditching the metal wedding ring bands! Those bands can cost hundreds, if not thousands, of dollars, making them an expensive part of any wedding. Choosing an alternative, such as a set of silicone wedding bands, doesn't make your marriage any less valid. If you're both the type of people who live for adventure, work in careers that handle chemicals or dangerous situations or simply want to put those funds somewhere else, then an alternative wedding band is perfect for you.
You can save money in other areas too. Choose to pick up some catered food instead of hosting dinner after your wedding at a restaurant, put together a killer playlist instead of hiring a DJ, send evites instead of physical invitations and keep your drink selection to a minimum. These small things will make a big difference in the overall cost of your wedding, which is one of the biggest factors couples consider when opting for a courthouse wedding.
Fill Out Your Marriage License Early
Each state has different requirements for marriage licenses, but you usually have 60 days from the time you apply or receive your marriage license to get married. For courthouse weddings, you can usually fill the license form out the same day, but it's always a good idea to get things done a little early. This way, if there are any spelling errors or other issues, you have some time to flush things out before they become set in stone.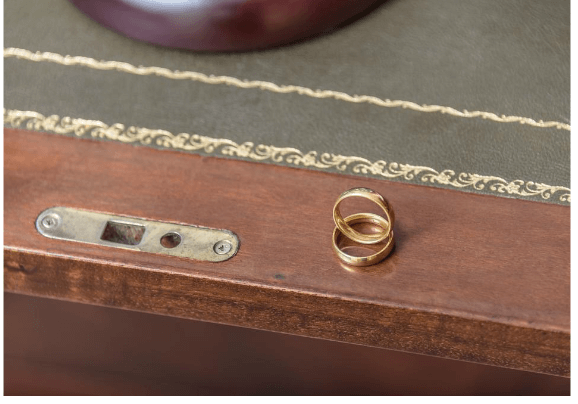 Some jurisdictions allow you to complete your marriage license application online, while others require it to be done in-person. Visit the courthouse of the jurisdiction you live in, either online or in-person, to find out the specifics. Because things can vary so much from city to city, and even state to state, your best bet is to get started a couple of months in advance so you can have everything you need. 
Decide What to Wear Ahead of Time
Just because it's a courthouse wedding doesn't mean you have to wear a fancy dress! But, if your heart is set on traditional wedding garb, that's okay too. Just make sure you, your partner and any of your guests all decide what to wear ahead of time. 
For couples who are interested in having everyone wear formal wedding attire, make sure you communicate that to everyone you invite to the courthouse. If you're theming your courthouse wedding, or you want things to be overly casual, make sure to tell everyone that too! It's important you communicate this ahead of time to everyone so they know what you need from them. And, even if you're not wearing a dazzling diamond ring at your courthouse wedding, there are still lots of beautiful silicone rings women wear every day that can fit well with a formal courthouse wedding. Men aren't alone in this, either. There are lots of unique men's silicone rings out there that mimic traditional metal bands, giving you a formal look.
Lots of couples choose to go more informal with a courthouse wedding, though. They opt for sneakers, cocktail attire or sometimes even casual wear. Couples who choose a courthouse wedding are typically more focused on the marriage rather than what they're wearing, not always wanting the usual wedding experience. Bucking the dress code is just one of the many ways to do this! Just make sure everyone's on the same page for what to wear, and you're sure to have a great courthouse wedding.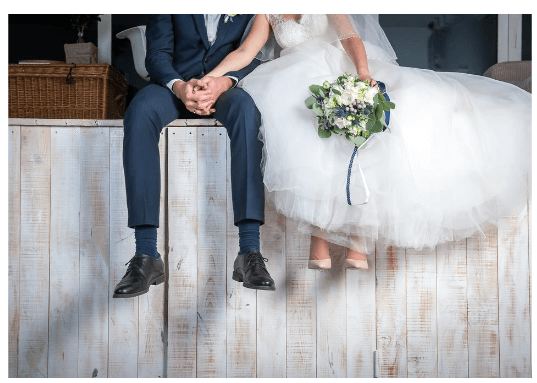 Order a Bouquet if You Want
Who says you can't have some of the normal fixings when planning a courthouse wedding? Whether it's a bouquet, boutonniere or even a tiered wedding cake, the choice is yours. You can definitely incorporate all the details you do or don't want in your courthouse wedding. A bouquet might give you something to feel a bit more "traditional" for a ceremony that's anything but. Another option to consider is getting a beautiful bouquet of roses, as they are a timeless and classic symbol of love. The variety of colors can represent different sentiments, making roses a versatile and thoughtful gift.
Find a Secondary Picture Location
Many courthouses don't allow photography simply due to the nature of the space (Who knows? There may be a criminal trial going on down the hall …). So, talk with your photographer ahead of time to find a secondary location to take all your pictures. Many judges and marriage commissioners will allow you to take some pictures in chambers or where the ceremony takes place, but all those photos with parents and friends will have to be done outside. 
Some courthouses aren't in the best photogenic places, so taking pictures somewhere offsite, such as a park or even in the backyard of your home are all great alternatives. This way, you can still get great pictures on the day of your wedding without worrying that you won't have anything to commemorate the day by. 
The Bottom Line
Planning a courthouse wedding is a bit more than just showing up and getting hitched. Just like with anything, it takes a couple of steps before you and your partner can walk away in marriage. Complete some simple steps, and you'll be well on your way to tying the knot!