Coco Chanel once said that the "The best colour in the whole world is the one that looks good on you".
So true!
Your wedding day is the most significant day of your life and looking your best without compromise is a top priority. Everything from hair and makeup to lehegna colour has to be perfect.
Every bride has a different skin complexion so the traditional red lehenga colour might not be the right one for you.
Here're 8 other trendy bridal lehenga colours which can make you look ravishing.
1. Magical Marsala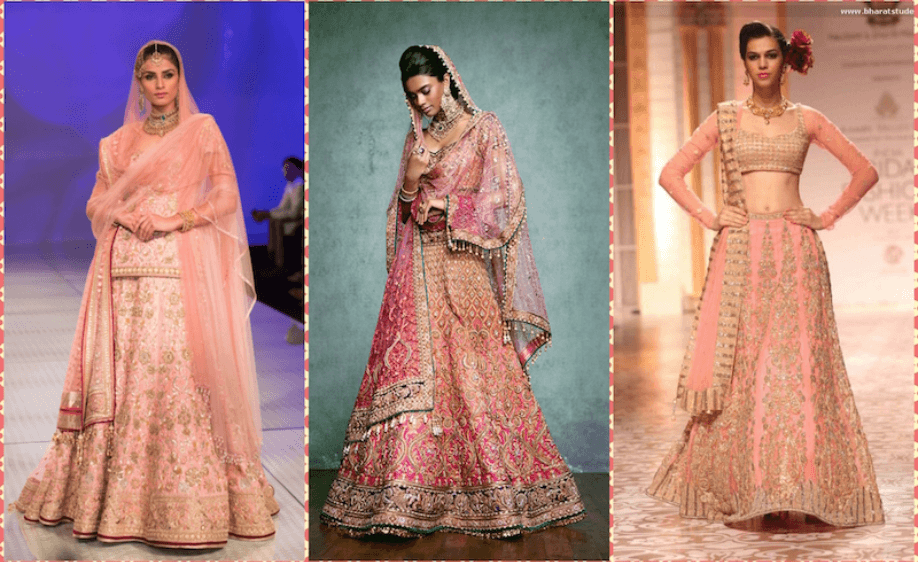 While the year 2015 has been dedicated to the colour Marsala, you can use this enchanting colour for your wedding lehenga also. It is different from the bold red colour, best described as earthy red wine with a tinge of brown to it. The colour looks gorgeous on rich fabrics like silk and adds on to your glamour quotient. Wear it as a monochrome colour or pair it with gold or silver, it looks beautiful in all the avatars.
2. Peachy Pink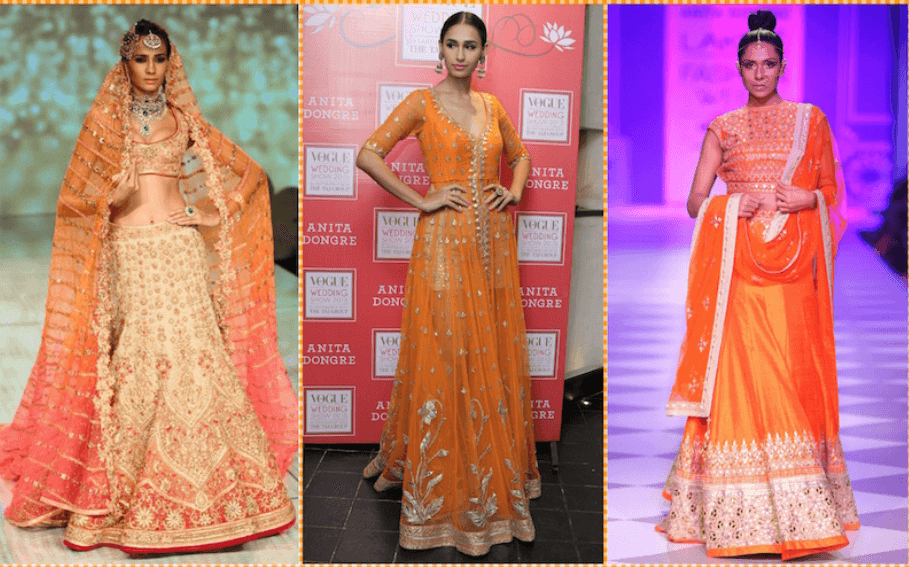 This colour instantly transforms you as a fairy tale bride. For those who detest loud and dark colours, this one seems to be a boon. This colour not only looks good with the traditional gold and silver but it also looks priceless with darker shades. From paler shades to the vibrant combinations, this is definitely in fashion this wedding season.
3. Trendy Tangerine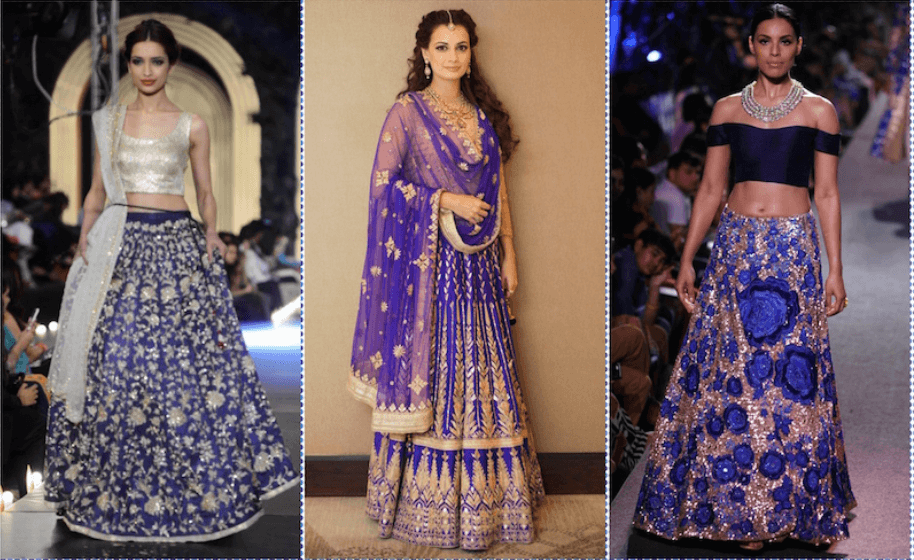 Another colour which can relieve you from wearing red is the one from the orange family. The beauty of this vibrant colour is that it can look traditional as well as trendy. This colour looks stunning on almost all skin colours and gives the feel of royalty. Match it up with dark shade of pink, gold, green, red or even blue; you are surely going to look stunning.
4. Irresistible Indigo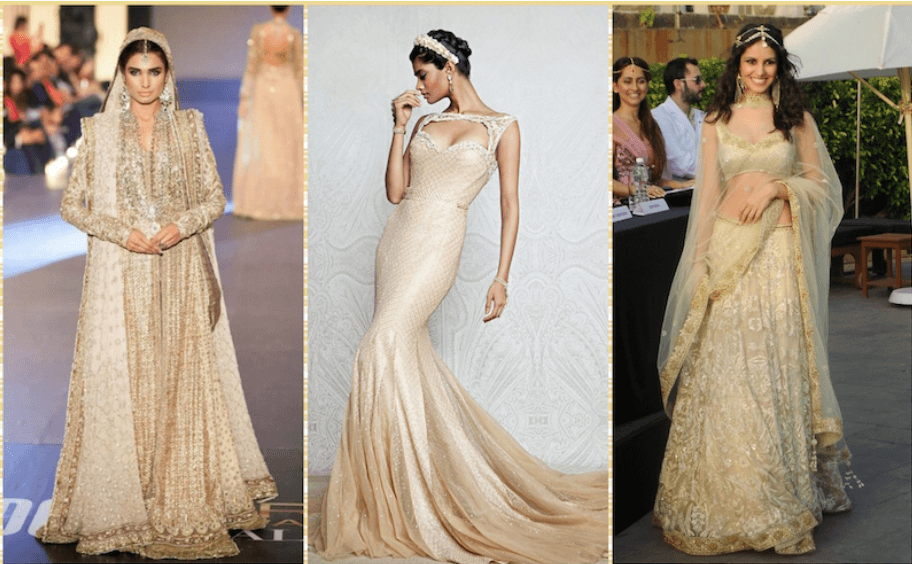 If you're a fan of black but don't want to wear black for your wedding, check out this colour. Indigo goes with all colours you can think of. This beautiful melange of deep blue and violet can make any bride look glowing and ravishing. This colour looks its best in velvet fabric.
5. Ingenious Ivory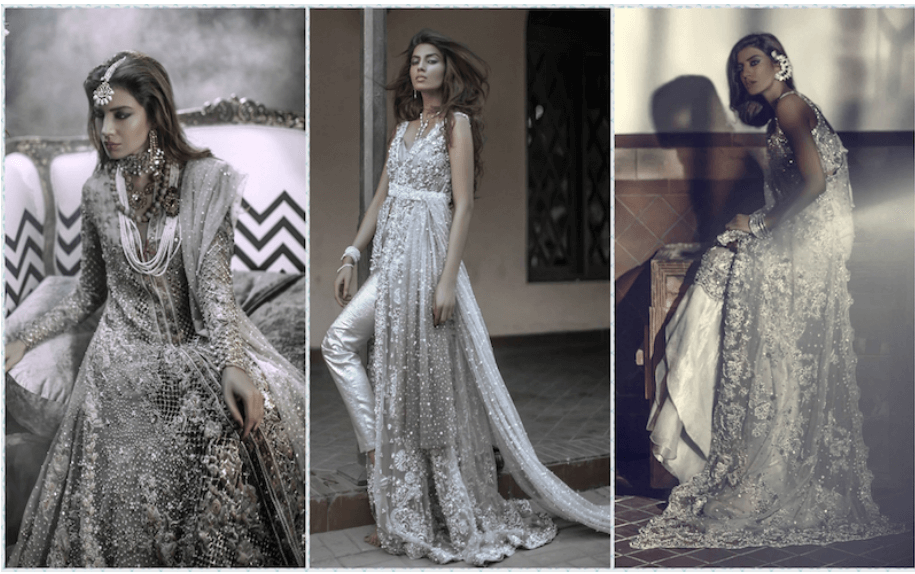 While pure white might be passé, ivory is the new colour to look out for. This beautiful combination of cream and brown looks absolutely glorious on all skin types. The colour is not only calming and soothing to eye, but it is also the definition of elegance and sophistication. This colour goes well with contemporary colours like gold. At the same time, its combination with darker shades also works well.
6. Glimmering Grey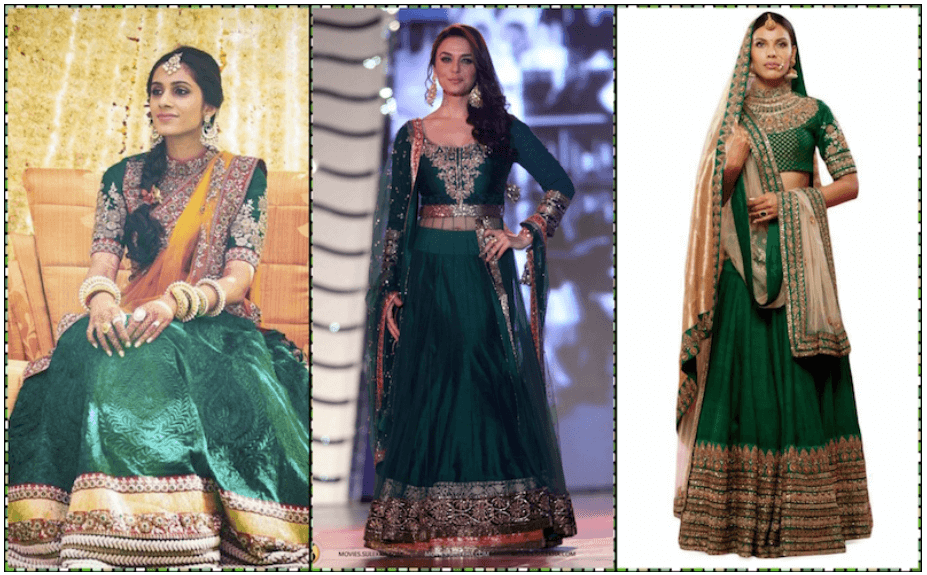 With slight bias towards fair skin, this colour is trendy and scintillating. The steel effect of this colour gives a classy look. If you are planning to wear diamonds or platinum for your wedding, then this is the colour for you. This colour looks good all alone and does not need any supporting colour to outshine.
7. Evergreen Emerald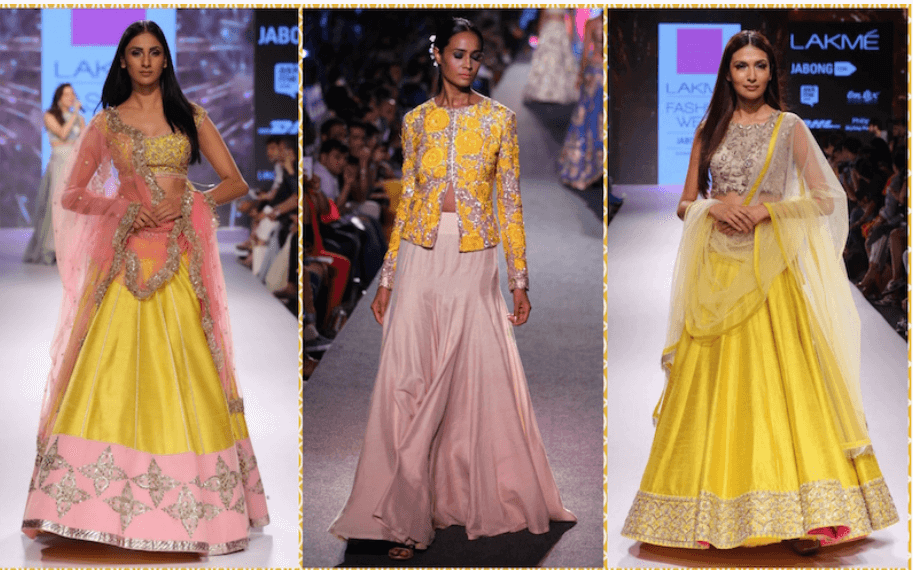 Surely, it is difficult to get over this colour and its charm can never fade. The beauty of this colour named after the precious stone is that you can wear it for all types of occasions. While heavy work and embroidery looks excellent on this colour, the colour is truly royal in all cases.
8. Lively Marigold
The freshness of this colour will make you fall for this every time. This vivacious colour adds a zing to your personality. This colour looks vibrant with pastel shades and golden colour. So, wear this colour and don't forget to put a sunshine smile to complete your look. You are surely going to stand out from the crowd.
So, all the to-be-brides on quest for their wedding lehenga, its time to give the colour red a back seat and try these trendy and beautiful colours. Remember, your wedding is not the time to experiment with colours, but don the colour which is perfect for you.