Bridal tiaras are one of the most popular accessories for brides. They can add sparkle and sophistication to your wedding gown. Tiaras come in many styles, so choose the right one to complement your look. Rhinestone encrusted crowns, delicate garlands, and vintage-inspired headbands. No matter your style, a bridal tiara will make you look like a princess!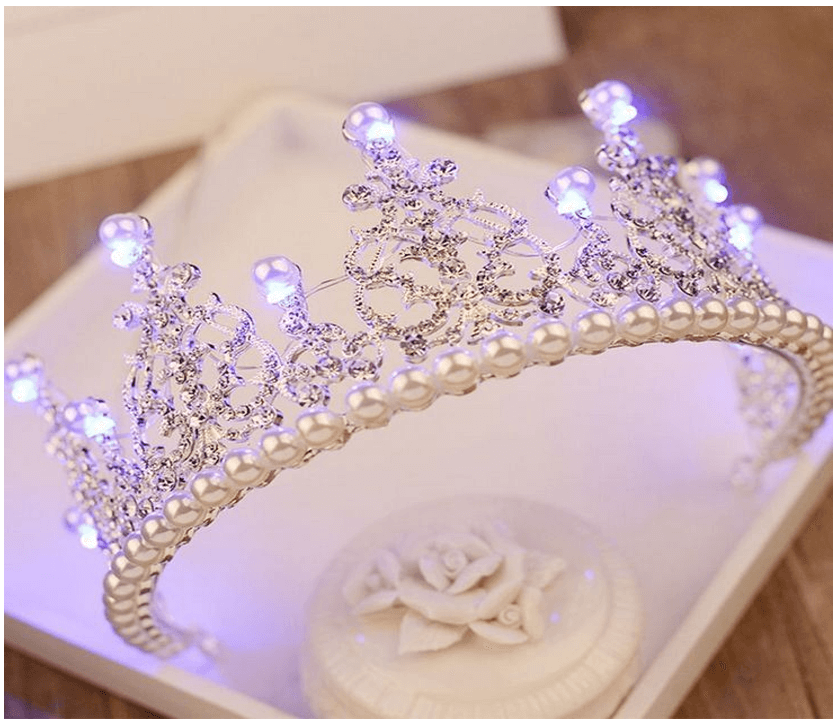 Bridal Tiaras: Types and Styles
●     Regal Tiara
A regal tiara is a very formal and imposing piece of bridal jewelry. It is often relatively tall for most and requires a lot of effort to put in your hair. On the other hand, it looks spectacular on an empowered bride.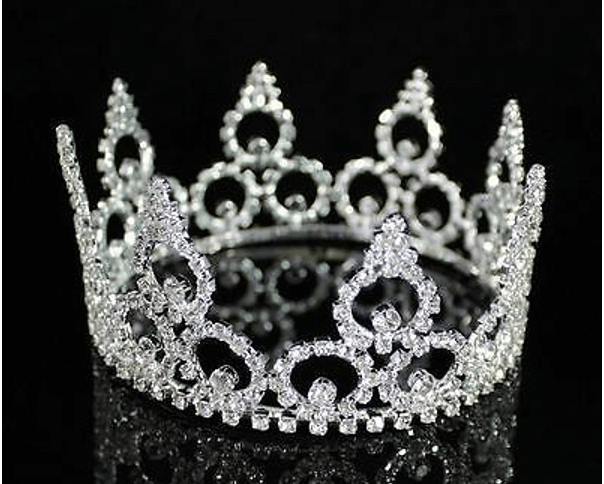 ●     Tiara de Garland
Garland tiaras feature blossoms and vines, resembling pictures of forest spirits and leaves. Romantically linked to the heart, these tiaras are the bomb when it comes to achieving a natural look for your big day.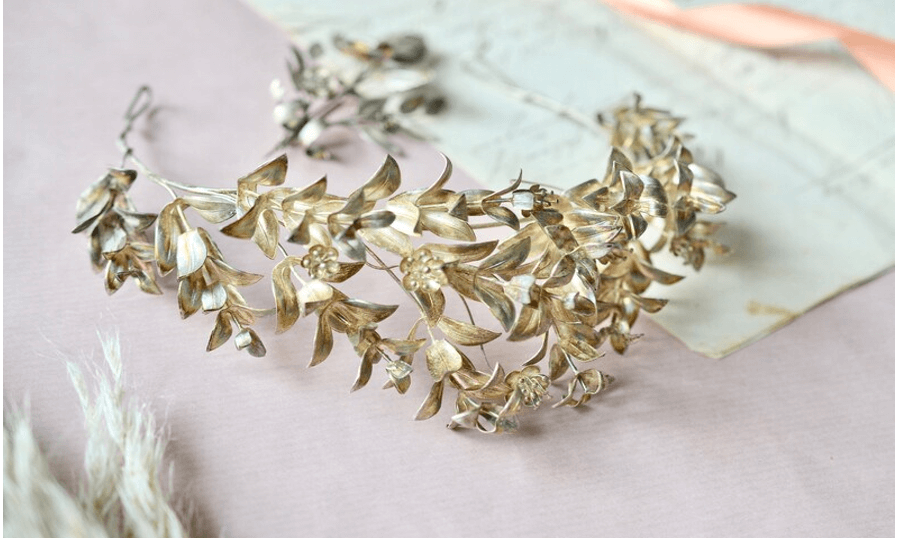 ●     Vintage-Inspired Headbands
With beautiful, vintage-inspired headbands with elaborately adorned features like sparkly rhinestones, delicate feathers, and alluring netting, you're sure to find a hair accessory that perfectly complements your fantastic personality.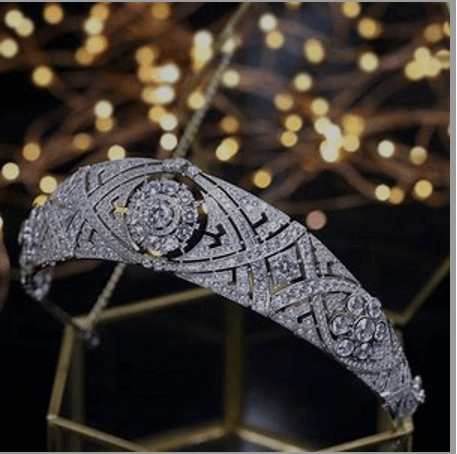 Tiara Designs: Selecting the Right One
When choosing a bridal tiara, there are many factors to consider. The most important thing is choosing a style that complements your dress and looks good with your hair type. There are many different types of tiaras available, so it's essential to find the best suitable for you. You should also make sure the tiara feels comfortable to wear and isn't too heavy.
You should think about the style of bridal gown and what type of veil you will wear. Tiaras can be worn with both long and short veils. You might consider wearing something less complicated to make your tiara the center of attention.
Think about your hairstyle. Wearing your hair up is the perfect opportunity to show off a tall tiara. If you're wearing your hair down, a more delicate style might be better suited for you.
Take your facial shape into consideration. Tiaras should complement your facial structure and enhance your best features. For example:
A wishbone-style tiara is best for people with round faces as it is tall. Adding length to your face will make it appear longer without being rounder.
In contrast, opt for tiaras with no height, like a single headdress or double banded tiara, if long-faced, so your face doesn't appear elongated.
It's generally advisable not to wear one with peaks if you are shaped like an oval or a heart. A tiara shaped like a wreath or a headband complements the shape of this face.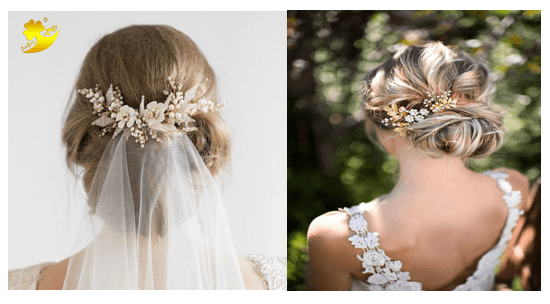 Thinking Outside the Traditional Tiara
Many gorgeous alternatives are available if you decide that a tiara isn't what you want for your wedding day. Adding flowers to your hair, a stylish hairpin, or a pretty comb are all options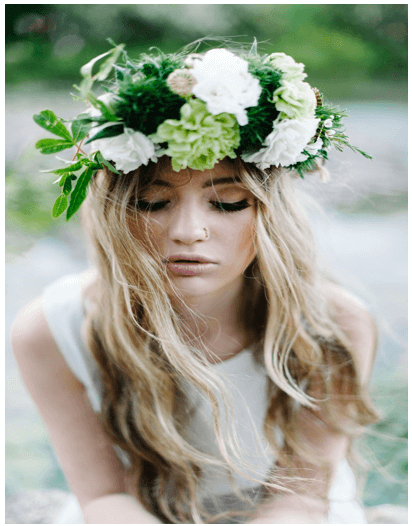 As more brides choose floral designs for their hair, flowers are becoming increasingly popular. Alternatively, you can wear a floral headpiece, like a Greek goddess. Not only will you look beautiful and elegant on your wedding day, but you'll be sure to turn heads!
Tiaras can also be replaced with stylish hairpins or a pretty comb. As glamorous as traditional tiaras, these accessories can add glitz to your wedding day look. (shown above).
Saying I Do or I Don't to the Veil
Tiaras should flatter your veil if you're planning to wear one. Traditional tiaras are often paired with coverings, but if you prefer something more modern, go for it! Just be aware that the tiara may overshadow the veil, so you might not need one.
Is there the right amount to spend on a tiara?
When shopping for a tiara, it's important to note that many are detachable and can be transformed into necklaces, earrings, and bracelets. This way, you can ensure that your expensive tiara will not end up being used only on one occasion. It can be repurposed multiple times because of its versatility.
Generally speaking, you can find tiaras for $20 or less if you're looking for a low-cost one. These tiaras are typically plastic, adorned with rhinestones, and won't contain valuable jewels or stones, but they'll do the job. Ensure the artistry is of high quality before you buy to avoid disappointment.
Most tiaras in this category range from $50 up to $200, typically made with better materials. In most cases, these tiaras are made of wire and crystal and look more expensive due to their superior craftsmanship.
Tiaras of higher quality can cost anywhere from $200 to approximately $700. Couturier tiaras, like those made by Vera Wang or David Tutera, are considered haute couture. With high prices, it's crucial to ensure you take care of your tiara so you can enjoy it for years to come!
In my opinion, the most expensive tiaras range between thousands to millions of dollars. Antique tiaras have a high value and are considered heirlooms. The majority of us are not likely to search this category of items for tiaras, of course!
With Kate Middleton's and Meghan Markle's weddings, tiaras have cycled into fashion as many brides opt to go down the royal path. But does this mean that a tiara is right for you?
Finally, when choosing a tiara for your wedding, there are several things you need to consider—for example, how formal your wedding will be and your overall style. Wearing a large tiara may not enhance your look if you are not comfortable with wearing a lot of jewelry. On the other hand, a traditional headpiece would look overdone and inappropriate for a casual event.
However, if there is one moment in life that deserves a tiara, it is a woman's wedding day!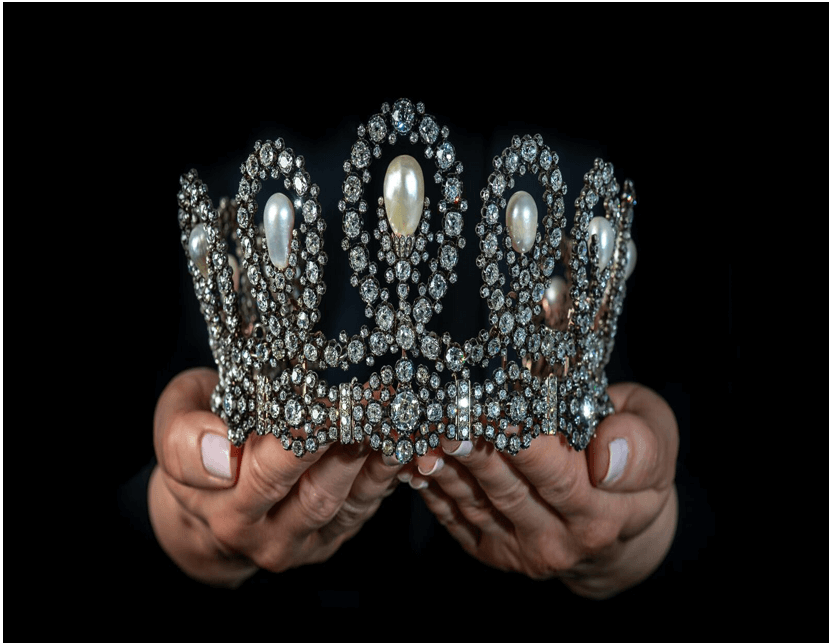 Author Bio:
My name is Connie Cupples, and I am a freelance writer in Pennsylvania.
The fashion and travel sectors are my forte, but I can create stellar blogs in the digital marketing world if you prefer. In my work, I always conduct thorough research, cite only trustworthy sources, and submit my assignments on time under pressure.
I worked for one of Pittsburgh, PA's most significant printing trade associations. Creating effective multi-channel marketing strategies was engaging, including email blasts, blogs, ad campaigns, and results-driven social media posts. 
Please visit my website at Fashion | Jetsetchic (bavaria1126.wixsite.com)